Social Media Marketing Agency
Our main goal is simple, "get results". That is the goal of our marketing services.
Take a look at the results of these two different businesses we have worked with this year. One is a service based business and the other is an e-commerce store.
16 February - 16 July
E-commerce Business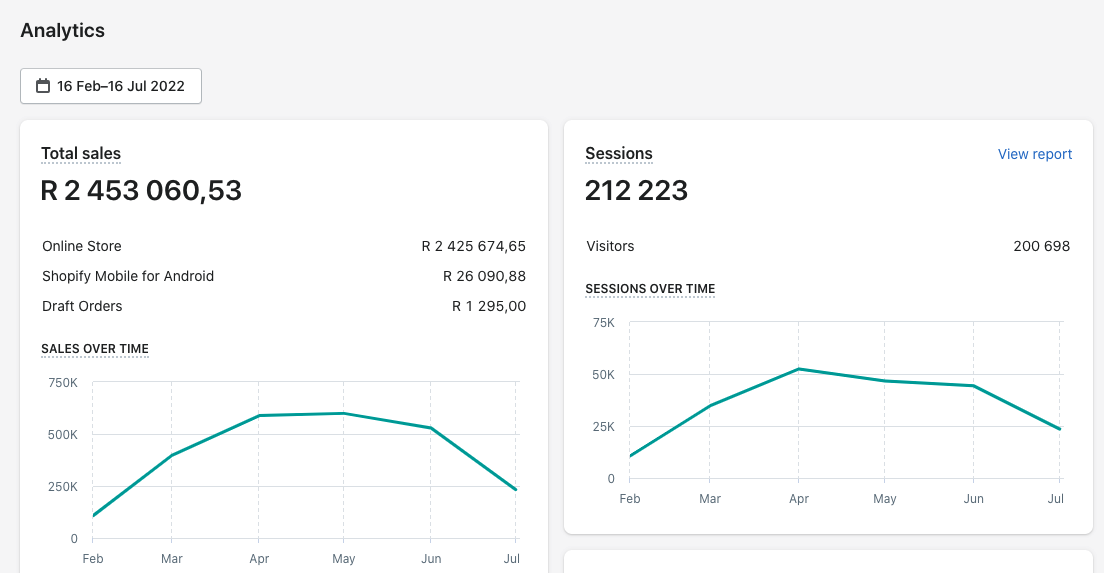 26 January - 26 July
Service Based Business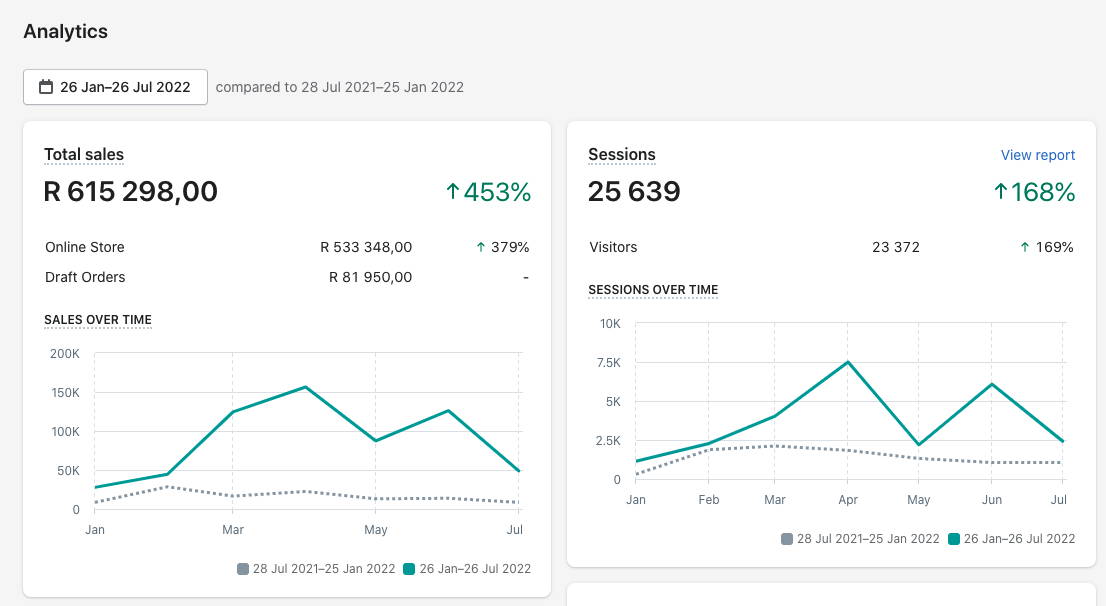 Lets Get Profitable Results For Your Business Using The Most Up To Date Marketing Strategies
If you have a business in South Africa and you are not running social media advertisements and taking advantage of all social media has to offer, you are missing out!
Since 2020, businesses that rely solely on word of mouth and referrals are fading out, and those who have taken to social media and used it efficiently are seeing growth like never before.
We are going to design a marketing strategy that is laser targeted towards your ideal buyers, while creating advertisements that will stir interest and get more customers converting for your business.
Video & photo creatives to use in your advertisements

Creating social media posts for your different channels. (12 posts per month)

Creating paid advertising campaigns for Facebook & Instagram

Set up brand/company awareness campaigns

Set up lead generation campaigns

Set up conversion campaigns

Set up retargeting campaigns

Send through weekly reports with campaign analytics
If you can't catch someones attention they will never be a customer.

Building and connecting with your audience builds trust.

This is where the magic happens, benefitting from the algorithm

Brand awareness is key as you want your business to be seen.

Collecting leads is where business starts, without leads there is nothing.

Conversion campaigns are mean to turn "viewers" into "buyers"

A great way to convert those who are showing interest.

Staying on top of details is the key to optimising your ads.
Any South African based business that is wanting to scale up using the power of social media.

Businesses that don't have any social media presence

Businesses that have never run paid advertisements on social media

Businesses looking to bring in new leads and growth
*NB* - This service is not for start ups at this time, only established businesses
Please Book A Call With Us Below So We Can Discuss Any Questions You May Have As Well As To See If The Business Is A Good Fit Before Going Ahead With Our Services
NB* - Please only book this call if you are serious about having your businesses marketing done for you and if you have the budget. Your business would also need capital for paid marketing on top of our service fee.